RADICAL Unicorn Holographic Sticker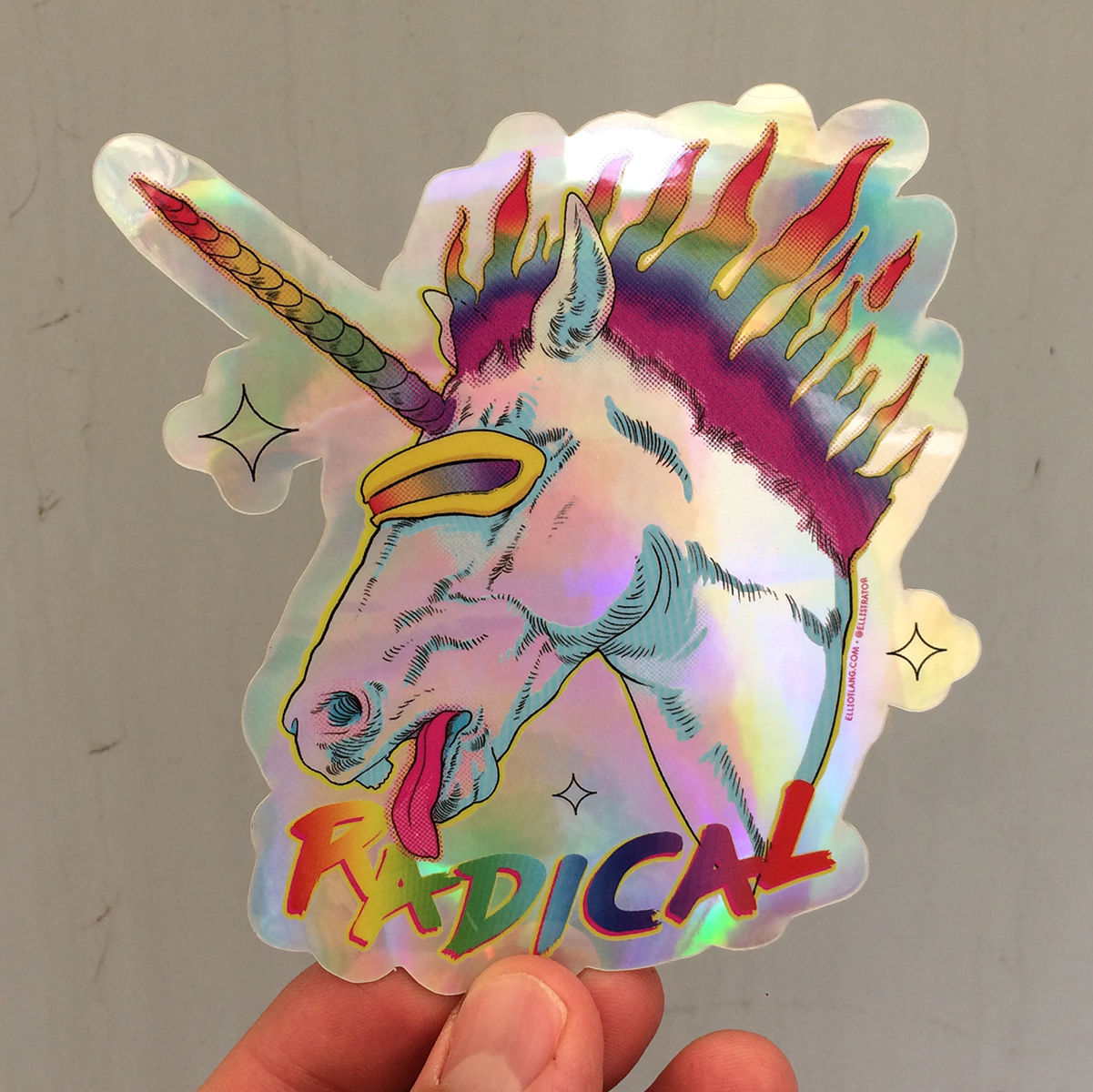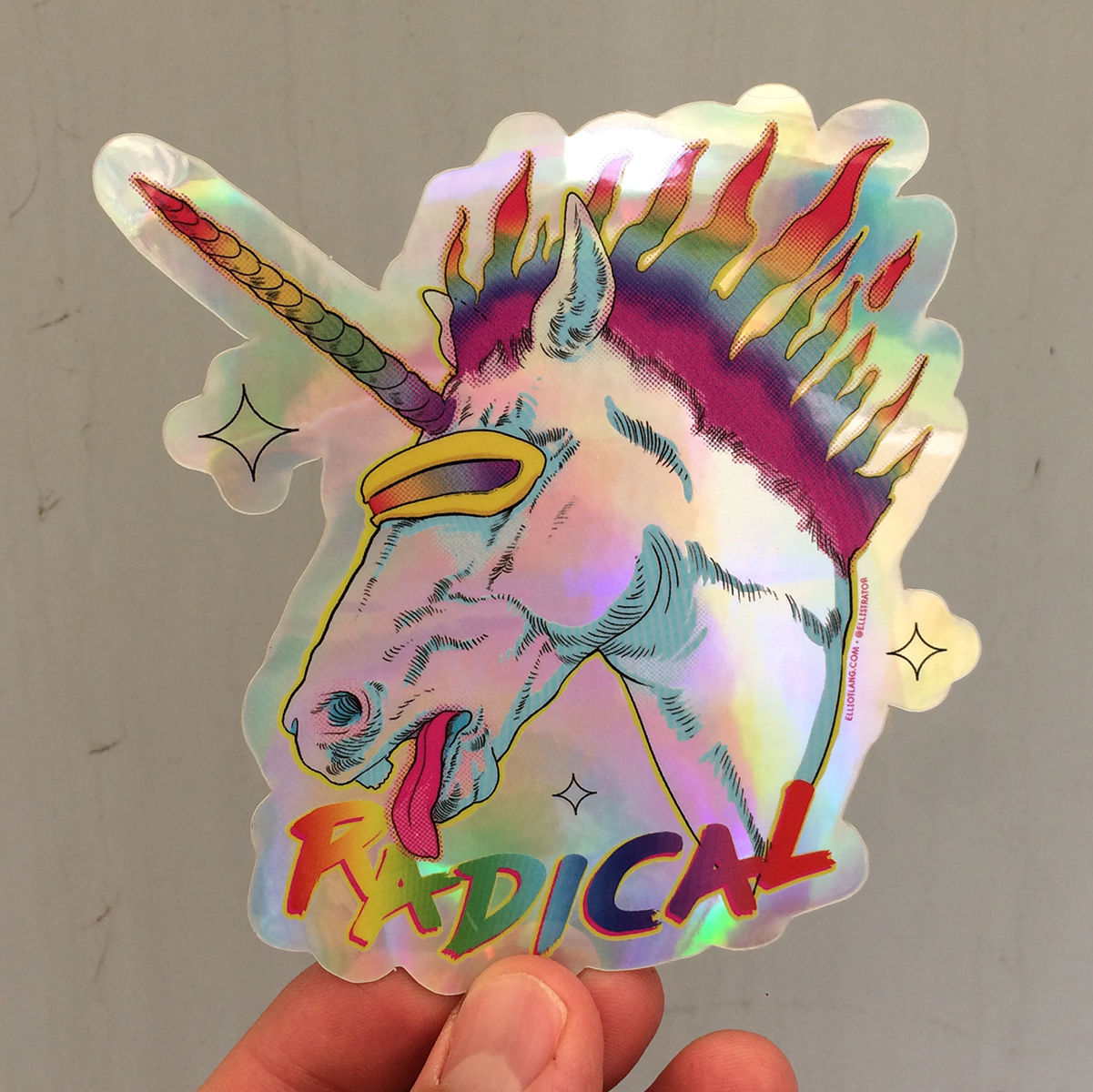 RADICAL Unicorn Holographic Sticker
You miss those holographic stickers from the 1980s you had as a kid, and you thought for sure you'd never get a chance to own another one to plaster onto your Trapper Keeper and be the envy of your prepubescent friends. Guess what? WRONG. You have another shot Daniel-san.
These badass RADICAL UNICORN Stickers are holographic and will light up with so many colors of the rainbow you're eyes will explode with tears of joy. Prepare to relive the holographic sticker craze of the 80s even if you weren't born yet. No car? No problem- slap it on your Mac book. No Mac book? Don't worry, you're gonna plaster it on your BMX as you flip some nasty 360's while racing that popular jock that stole your girl. The only thing missing is a tanktop to match.
These beauties are 3.7" x 4" and will blind your high school principal while he chases you down for truancy. Prepare yourself to be RADICAL!